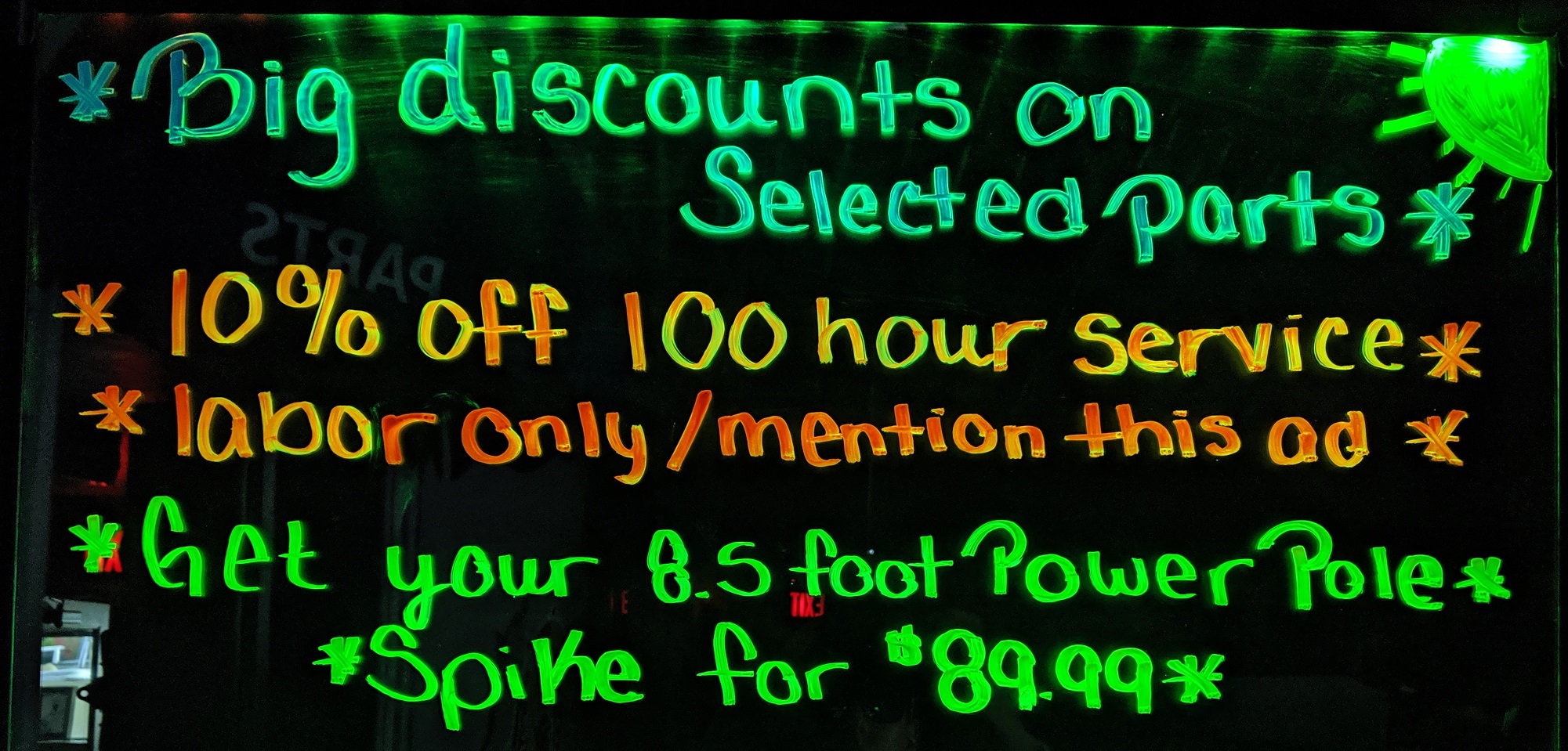 Peter's Parts Specials
Start Date: August, 01 2019
End Date: August, 31 2019
Big discounts on select parts! 10% off labor for a 100 hour service if you mention this ad. Get your 8.5 foot Power Pole Spike for just $89.99.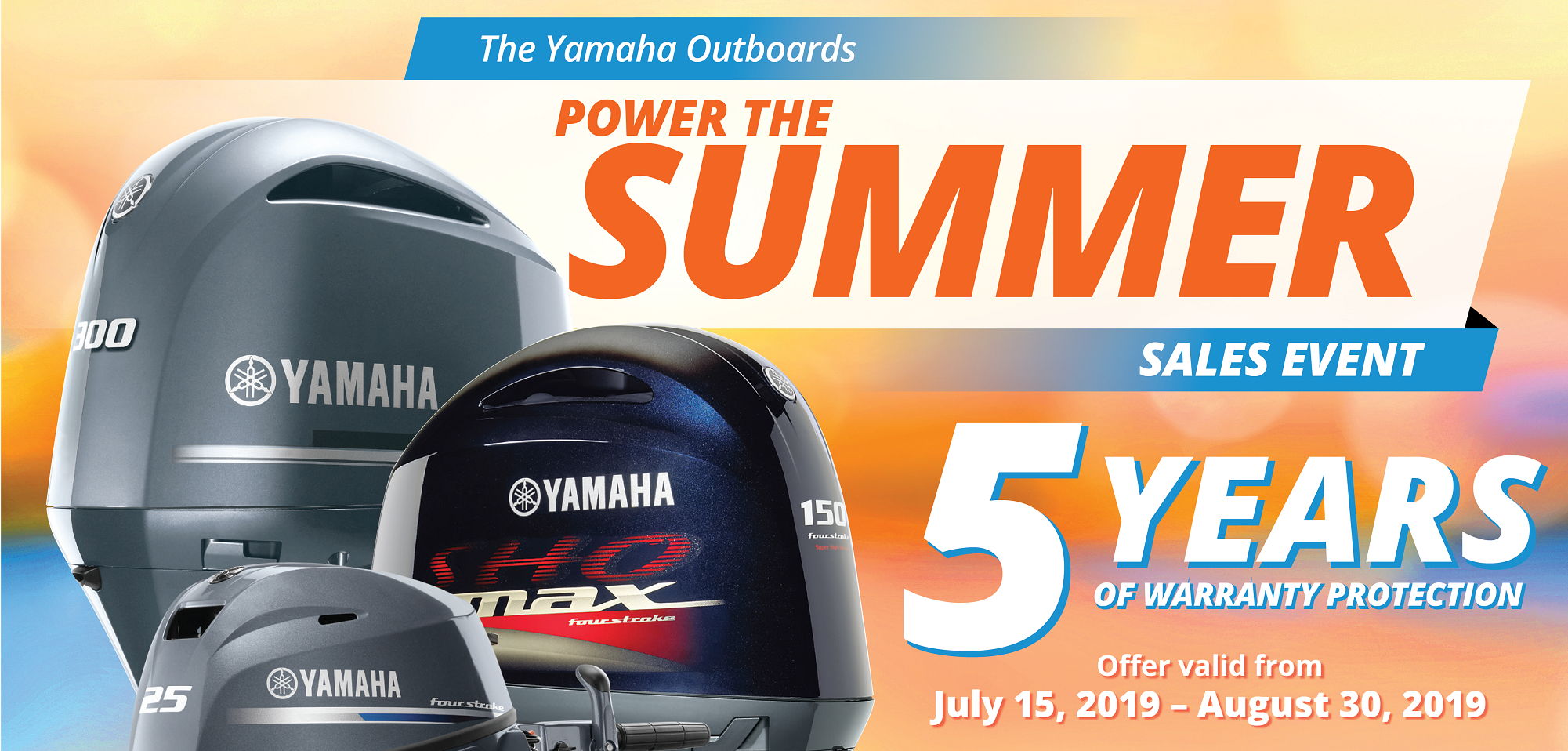 Yamaha's 2019 Power the Summer Sales
Start Date: July, 15 2019
End Date: August, 30 2019
Purchase a new boat powered by a Yamaha Outboard and receive 2 additional years of warranty on the motor. The Yamaha Extended Service (Y.E.S.) plan adds an additional 2 years of warranty at no additional cost. Offer valid only on 90-300 HP motors until August 30th.